Fall is here with full force..
My head is in Christmas clouds though..
It might be because everywhere I go
there are Christmas dressings..
and I can almost hear the carols playing in my head.
But I am determined to create Thanksgiving traditions
with my family..
and here are a few things that I have
stumbled upon..
it is ever important to count our blessings
and this is cute and super doable..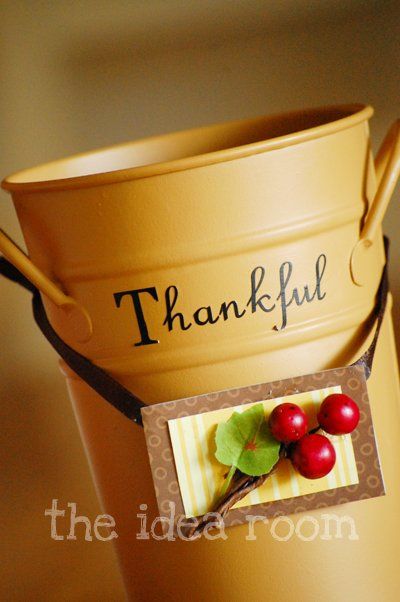 which had a fantastic blessing board..
How fun would this be..
and so cute out on Thanksgiving..
And if you need some great inspiration
I just can't handle that cupcake liner tree
what thanksgiving traditions do you have?